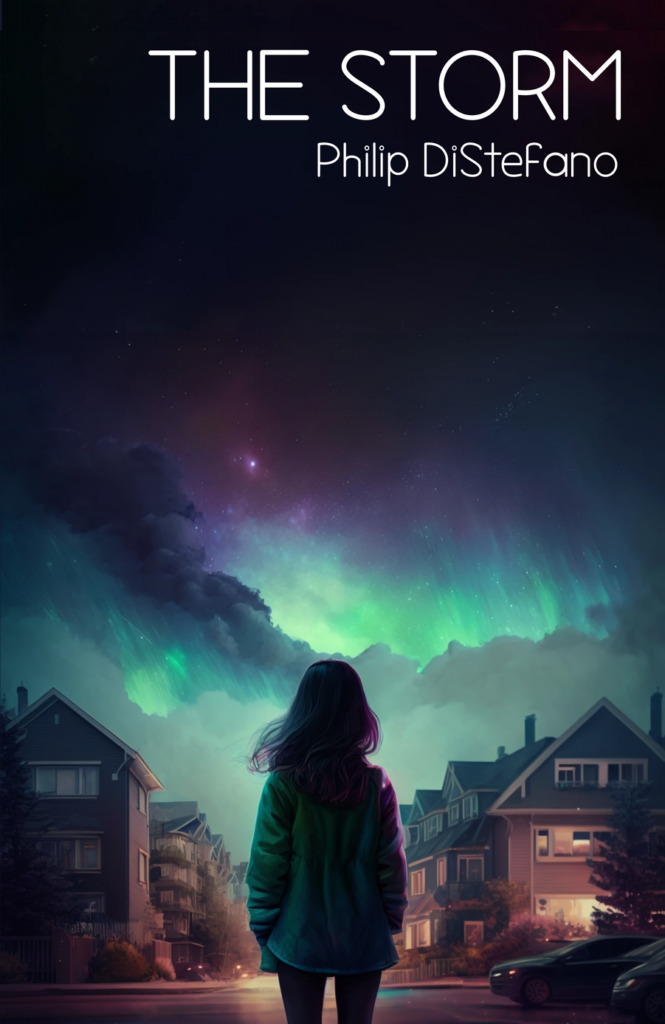 I started writing The Storm on May 26th, 2020, with a final publishing date of April 25th, 2023. I've talked about my writing process before, but for the unaware, I usually take a break in between editing sessions and focus on something else, so that doesn't mean it took me three years to finish this story. This break was unusually long, as I paused at the end of 2021 for 11-months to write a novella, then returned to The Storm at the end of 2022. Overall, The Storm represents two full years' worth of writing and editing. This is my sixth novel.
Available for purchase in paperback or for Kindle here. Or, if you'll leave a review once you've read it, I'll send you an ePub of it for free.
---
After a coronal mass ejection devastates Earth, Clara's life changes forever. The natural phenomenon somehow grants her supernatural abilities, and she discovers a hidden society of "espers" with the incredible abilities of extrasensory perception. But as she delves deeper into this world, Clara realizes she's not just any esper – she's the only one of her kind, the legendary "esperary."

Now, as foretold, the fate of the world rests on her shoulders. An esper war lurks in the not too distant future, threatening to engulf humanity in chaos, and Clara is the only one who can stop it. But as she undergoes the necessary training to uncover the extent of her abilities, Clara discovers that sometimes, even the most trustworthy people can't be trusted.